Administrative management personnel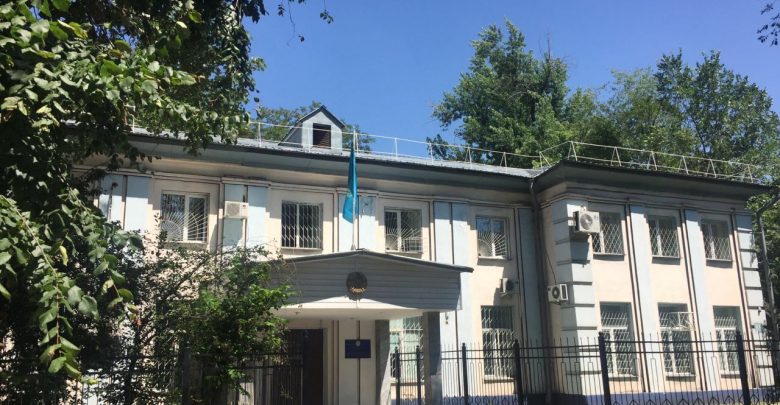 Sharipov Kamalidin Orynbaevich – CEO, Doctor of biological Sciences, Professor, in addition he is the winner of the nomination "The Best Teacher of the University", Ministry of education and science of RK. Author of 3 monographs and several textbooks on biochemistry and molecular biology, published in kazakh, russian and english languages, as well as more than 150 publications, including in international rating journals, 9 patents. He is an associate member of the international working group on predictive, personalized medicine and molecular diagnostics, the editorial Board of the international scientific and practical journal "Trace Elements in Medicine and Biology" (Moscow-Russia).
Science Advisor – Aitkhozhina Nagima Abenovna – Doctor of biological Sciences, Professor, full member of the New York Academy of Sciences, Winner of the Platinum Tarlan award in the category "Science", academician of NAS RK, founder of molecular and medical genetics, ethno-and paleogenomics, space biology and biotechnology in Kazakhstan, one of the leading scientists in the field of study of structural and functional organization of the genome of higher organisms and molecular mechanisms of regulation of its expression. Author of more than 300 publications, including international rating journals, author of 29 patents.
Scientific Secretary – Nigmatova Victoria Gennadievna, candidate of biological sciences (molecular biology), the dissertation on competition of a scientific degree of PhD "Polymorphic sites of the genes pai-1, pon1, lpl, and their relationship with the development of atherogenic diseases." She had internships in the laboratory of human genetics, Ruhr University, Bochum (Germany) on the basis of individual grants won – DAAD (German academic exchange service) and MCBN-UNESCO. Author of more than 30 publications in domestic and foreign journals (citation index Scopus – 3, Web of Science – 2), 6 patented inventions.
Chief accountant – Kasimzhanova Laura Alibaevna
Inspector personnel – Dzhumabaeva Anara Sailauovna
Accountant – Chykabayeva Assel Bekbergenovna
Power Engineer – Egorov Dmitry Alekseevich
Engineer in information technologies – Yegizbayev Kakimbek Kireevich
Secretary – Shomshieva Zhansaya Nurbolatovna