We congratulate you on Victory Day!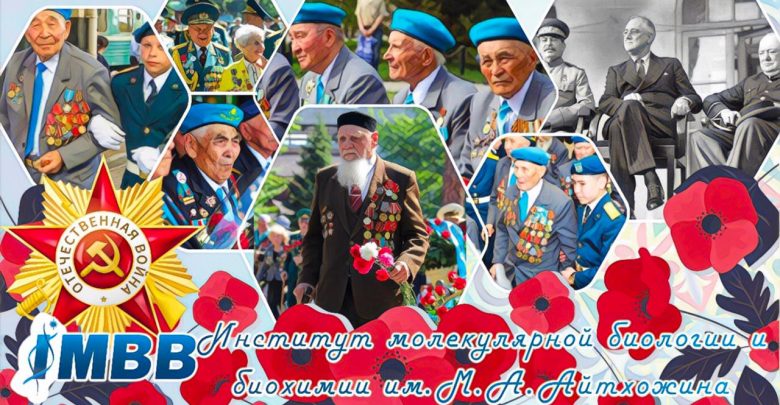 Dear friends, We congratulate you on Victory Day in the Great Patriotic War!
Eternal memory to the heroes who courageously fought for their Motherland and for freedom! A deep bow and deep gratitude to our veterans who saved us from the horrors of war, won the right to life for us. A strong generation, which with honor passed through the most difficult trials, restored the country. Thank you for the peaceful sky above our heads!
On this holiday, we wish you all peace and goodness! Let the memory of the terrible war inspire only good deeds, kindness, peacefulness and humanity.
Happy holiday! Happy Victory Day!
Sincerely, staff members of the M.A. Aitkhozhin Institute of Molecular Biology and Biochemistry