Internships for students and undergraduates in IMBB laboratories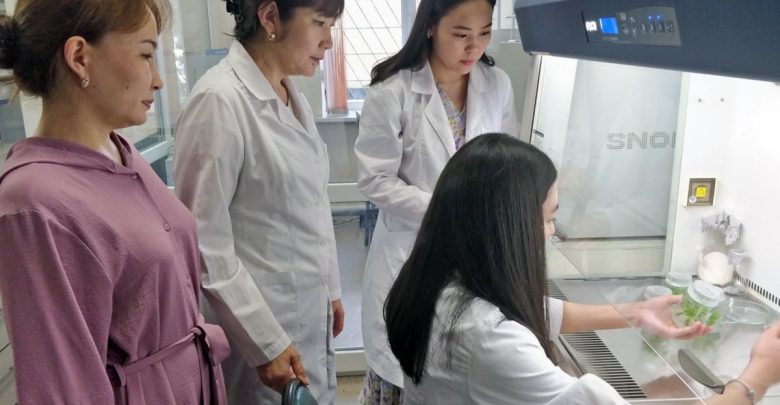 Within the framework of signed agreements and contracts, students and undergraduates of Astana International University, Almaty Technological University, K.I. Satpayev Kazakh National Research Technical University and Kazakhstan-Russian Medical University undergo practice in laboratories: Protein and nucleic acids, Structural and Functional Genomics, Genome Laboratory, Immunology and Immunobiotechnology, Biotechnology and Molecular Genetics, Plant Bioengineering Laboratory of  M.A. Aitkhozhin Institute of Molecular Biology and Biochemistry.
During the internship, students get acquainted with the processes of scientific work, the organization of work in laboratories and research methods. Students can participate in experiments, data analysis and interpretation of results.
Practice helps them understand the principle of working with biological samples and modern equipment. In addition, the practice provides an opportunity to observe and work under the guidance of experienced staff, ask questions, discuss ideas and receive guidance from experts in their field.
The internship is a valuable experience that allows interns to immerse themselves in the world of science and gain the practical skills necessary for further professional knowledge.