On September 1, 2021, Head of State Kassym-Jomart Tokayev, delivered a Message to the people of Kazakhstan at the opening of the regular session of the Parliament: THE UNITY OF THE PEOPLE AND SYSTEMIC REFORMS ARE A SOLID BASIS FOR THE PROSPERITY OF THE COUNTRY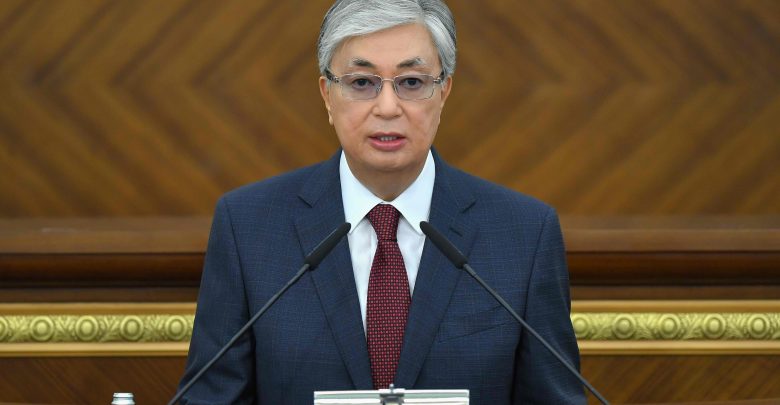 During his speech, the Head of State identified the key areas of further development of the country, especially noted the areas of support for Kazakh science and scientists. Speaking about supporting the development of science and the research base, the Head of State emphasizes the need to create working conditions and ensure stable and decent remuneration for scientists. To this end, the Head of State has set important objectives:
  The salaries of leading scientists should be included in the basic funding;
  Direct funding of scientific institutes engaged in basic research will be introduced.
  The Ministry of Education and Science should develop clear and transparent Rules for the selection and financing of such research institutes.
  The terms of grant funding for research should be extended to 5 years.
  The Science Act should also provide for the institution of appeal of decisions of the National Tax Service.
As the President noted, the domestic education and science face an urgent and large-scale task not only to meet the time, but to be one step ahead and offer new solutions.
It is obvious that the progress of recent decades in systems biology and biomedical exceeds the results achieved in its entire previous history. The fact of the advanced development of science and technology in advanced countries, especially the progress of molecular biology, biochemistry, bioengineering and genomics dictates the need to improve scientific competencies, develop new knowledge and technologies for Kazakhstani scientists. The development of genomics, proteomics, metobolomics, immunology and other omics sciences and technologies, as well as the introduction of their results into practice and services, is one of the priorities of the state scientific and technical policy of Kazakhstan.
Realizing the critical nature of these challenges, Head of State Kassym-Jomart Tokayev put forward new ways for the country and for all of us, and opportunities to overcome problems in the field of science and education. Of course, we will make every effort to justify the trust of our President and our people. And we are determined and we have no doubt that under the leadership of the Science Committee of the Ministry of Education and Science of the Republic of Kazakhstan, all the priority tasks of science development for the coming years will be successfully implemented!
General Director 
Republican Governmental Enterprise
"M. Aitkhozhin Institute of Molecular Biology
and Biochemistry"
Doctor of Biological Sciences, Professor Sharipov K.O.