THE GENERAL DIRECTOR TOOK PART IN A MEETING ON THE DEVELOPMENT OF SCIENCE IN KAZAKHSTAN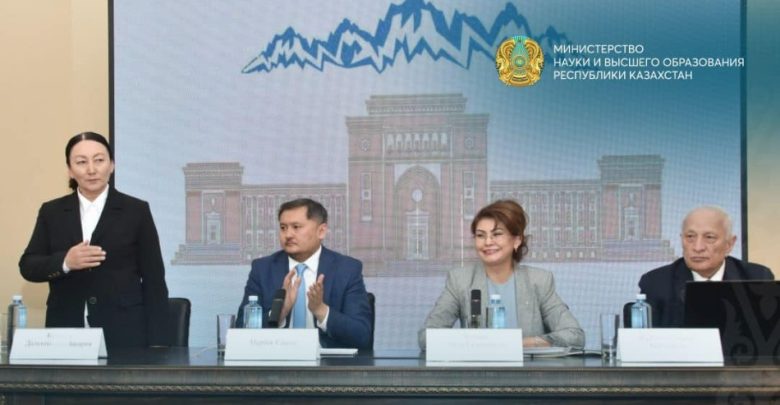 The General director of М.А. Aitkhozhin Institute of molecular biology and biotechnology – professor Kamalidin Sharipov took part in a meeting on the development of science in Kazakhstan.
On April 15, a meeting with the participation of scientists, where Aida Balaeva, the head of the presidential administration of the Republic of Kazakhstan was held in Almaty. She introduced the newly appointed president of the National academy of sciences of the Republic of Kazakhstan – Zakarya Kunsulu. Kunsulu Zakaria was appointed to this position by order of the President of RK Kasym-Zhomart Tokayev on April 12, 2023.
During the meeting, issues of the development of Kazakhstan science were discussed, taking into account the President's instructions given at the first meeting of the National Council for Science and Technology.
Aida Balaeva noted that the relevant work is already underway, but in order to achieve the goals set, the consolidation of the entire scientific community is necessary.
The event was attended by representatives of the National Academy of Sciences of the Republic of Kazakhstan, rectors of universities, heads of scientific institutes.