THE MEETING OF THE IMBB ACADEMIC COUNCIL WAS HELD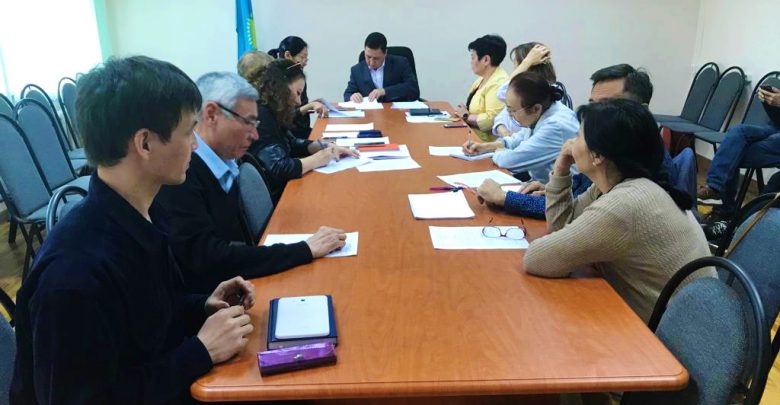 The meeting of the IMBB Academic Council was held on 29th April 2022.
Members of the Academic Council congratulated K.O. Sharipov on his re-election to the position of IMBB General director based on the results of the competition held by the Science ommittee of the Ministry of education and science of the Republic of Kazakhstan, they wished him success in his work.
Sharipov K.O. presented the report "IMBB results for 2019-2021 years and IMBB development priority directions for 2022-2024 years".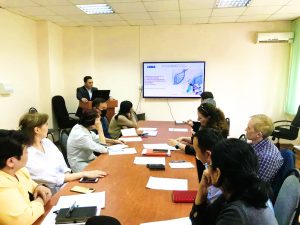 The information on scientific projects' implementation within the framework of grant funding: АР08855746 "Development of biotechnology for increasing plant productivity by activating the process of ribosome biogenesis" (speaker: Zhigailov A.V.) and АР08857430 "Identification of a new minimally invasive biomarker for the diagnosis and prognosis of diabetic retinopathy based on microRNA" (speaker: Ashirbekov E.E.). were heard at the Meeting.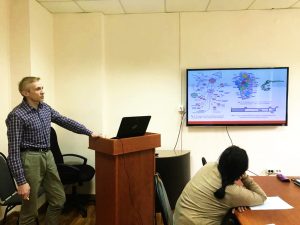 The main performers of the STP's tasks: "Development of highly sensitive molecular biological, biochemical tests for the detection of pathogens that affect the consumer qualities of the final product, based on the monitoring of pathogens of agricultural crops" provided information on the progress and achievement of key indicators (articles, patents, recommendations, etc.).