The Kazakhstan people's Unity Day!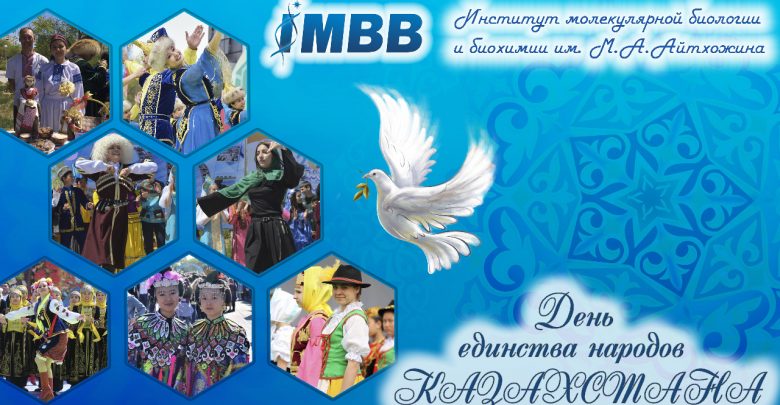 Dear citizens of Kazakhstan!
Please, accept our congratulations on the Kazakhstan people's Unity Day – 1st of May!
Kazakhstan is a multinational country with more than 150 nations and nationalities living in it.
The holiday symbolizes the unity of all people living in Kazakhstan, the wisdom of our ancestors, mutual support and involvement of each of us in the fate of Kazakhstan.
On this kind and bright holiday, we wish you good health, happiness, mutual understanding, respect for each other, love for your homeland, a peaceful sky above our heads, prosperity to our common home – the Republic of Kazakhstan!
Sincerely, staff members of the M.A. Aitkhozhin Institute of Molecular Biology and Biochemistry