HAPPY DEFENDER OF THE FATHERLAND DAY!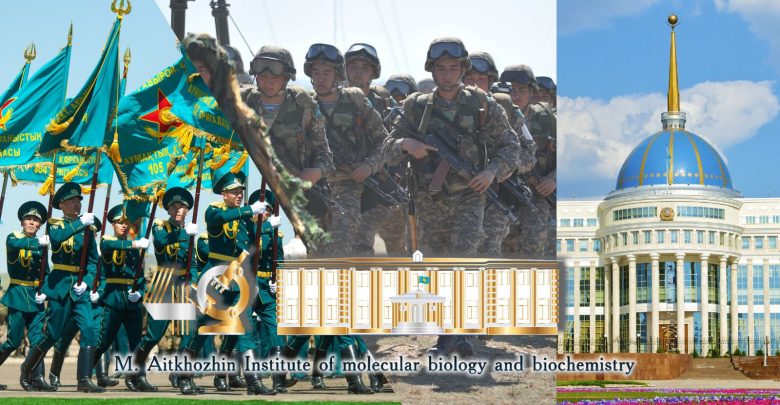 On behalf of the team of M.A. Aitkhozhin Institute of molecular biology and biochemistry, we congratulate the strong half of Kazakhstan on the Defender of the Fatherland Day!
This day is a holiday of courage, strength of mind, devotion to the Motherland and your loved ones. Our confidence in the future and security largely depends on you – the defenders of the Motherland. We are confident that thanks to your efforts, everything around will remain invariably strong, reliable and durable! May your aspirations and enthusiasm help you overcome any difficulties and obstacles, and your family hearth never fades and serves as a reliable rear.
From the bottom of our hearts we wish you good luck in all your endeavors, good health, well-being, cheerfulness and optimism!
Happy holiday!