Regular meeting of the Academic Council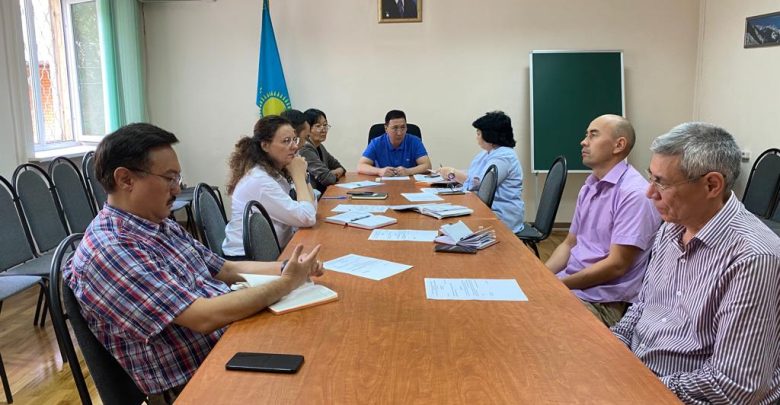 On June 29, 2023, a regular meeting of IMBB Academic Council was held.
Members of the Academic Council got acquainted with the progress of scientific work within the Grant funding for young scientists on scientific and scientific and technical projects for 2022-2024: IRN АР13068414 "MicroRNA as a marker for the differential diagnosis of lung cancer and tuberculosis" (scientific supervisor – Ph.D. Utegenova G.A.) and IRN АР13067593 "Investigation of the role of MDSC in the regulation of the immune response to the vaccine during aging and the development of pharmacological approaches to improve the effectiveness of vaccination" (scientific supervisor – Ph.D. Perfilyeva Yu.V.). The implementation of projects is proceeding according to the calendar plan, without any disruption.
At a meeting of the Academic Council, a discussion was held of the scientific and technical task of the competitive documentation for program-targeted financing for scientific, scientific and technical programs for 2023-2025.